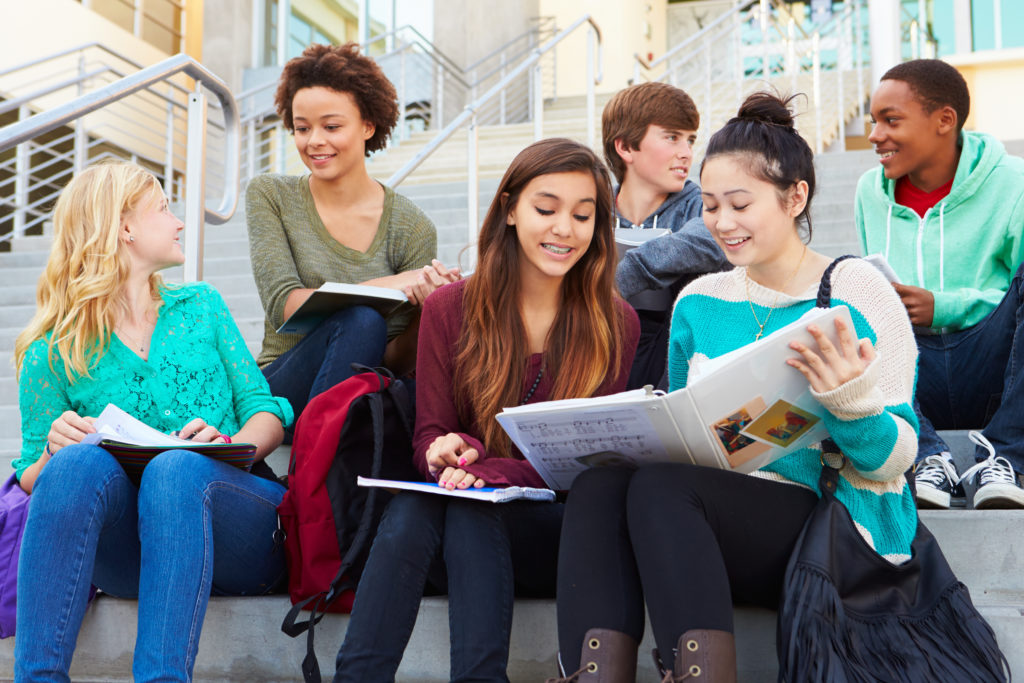 We are in the midst of school choice season.  Thankfully, Colorado and many of Colorado's large school districts have policies and practices that make it easier for families to find the public school that best meets their family needs.
I wanted to pull together a list of high schools that families might consider as they make their school choices for the 2018-2019 school year.  No one school is well-suited for every student.  Different kids often need different education settings to thrive–something every parent knows.
One of my random personal school culture quality measures is the state of the boys' bathroom.  You can tell a great deal about a school's culture in how the bathrooms are maintained and respected by kids.  Are the bathrooms more similar to a prison's or your own? As someone who has been in education for over 30 years, I have a ton of things I look for when I ask the all-important question: Would I send my child to this school?
This list is of Colorado public high schools are all schools that our family would consider for our own children.  In fact, (some of our kids have attended some of these schools).  Here are some of the criteria that I've included:
Some, but not all of these high schools, have high test scores.
Several of these schools have unique student-centered programs and/or more diverse student populations.
Each of these schools has a clear sense of purpose and have had a track record of supporting learning.
I wish there were more interesting and better options in districts like Aurora and others along the front range.  It should be noted that the St. Vrain school district has a fairly wide range of school options from Core Knowledge to STEM, dual-language, International Baccalaureate® (IB) and Montessori. Mapleton, Cherry Creek, Jeffco, and Dougco also have a range of school options – some charter, and others focus or magnet schools, but these options vary quite a bit in quality.
The good news is that there are a growing variety of high school options with different education focuses areas and program designs; the challenge is finding the right match for you and your student and sometimes getting into a school.
This list would be much longer if it was focused on schools statewide and I had greater familiarity with high schools outside of the Denver Metro area, but hopefully, this is a great place to start.
Here's my list of high schools in alphabetical order.
Compass Montessori High School (Jeffco)-is part of a network of Montessori schools, Pre K-grade 12 with a student-centered project-based approach that also has a farm school attached where students can obtain credit for farm-related learning.  The school schedule has longer blocks of time to support project-based learning and has more limited but focused curriculum compared to other larger high schools.  The high school has a large focus on out of school learning where students can spend several hours per day in internships, independent study or other work sites furthering their education.
Denver Center for International Studies (DCIS) (Denver)-has been the premier international studies high school on the Front Range for a number of years.  The school is a 6-12 grade small school that is more student-centered and project-based than most high schools.  DCIS offers not only Japanese, Mandarin, and other traditional high school languages but three levels of Lakota. The school has good college readiness scores, supports students to explore/travel around the world and gets many students into selective colleges.
Denver School of the Arts (Denver)-is Colorado's premier arts magnet schools-think Colorado's version of FAME.   The school has a wonderful culture that supports diversity, creativity and healthy competition around excellence.  Applicants must apply and audition for only one major, e.g., dance, piano, film, band, drama, etc. Many of the school's majors like fine arts, drama, and creative writing are exceedingly difficult to get into because of the large number of applicants, while other programs like cinema arts, guitar, and stagecraft are a bit less selective.
Denver School of Science and Technology (DSST) (various campuses in Denver)-is a 6-12 school with multiple campuses throughout Denver with a science, technology, engineering and math orientation and having a strong liberal arts program.  The high school is focused on preparing all students for success in college.   The schools are small, have a more rigid culture and are designed to support each student to succeed.  DSST has some of the best academic performance results for supporting all students to get into college, regardless of race or economic background.
Denver School of Innovation and Sustainable Design (DSISD) (Denver)-is a relatively new small school with a project-based philosophy around learning.  DSISD has three primary curriculum strands, STEM, social entrepreneurship and design thinking.  The school is Denver's first competency-based learning model school.  The aim is to have every student to have an internship. The school has a growing list of partnerships to provide more students with real-world experiences.
D'Evelyn Junior/Senior High (Jeffco)-is one of the best selective academic magnet schools in the Denver Metro Area.   The school's course offerings are traditional academic with a focus is on traditional academic and it does an excellent job of getting preparing students into selective colleges. The school has a seven-period day and schedule that looks like most suburban high schools except it is smaller with fewer non-academic elective classes.   D'Evelyn's mean ACT and SAT scores are among the top in the state.
East High School (Denver) and Cherry Creek High (Cherry Creek)-are the state's the classic large comprehensive high schools with a shopping mall of options in classes, activities, and sports.   These schools can be great for some students – often for the students in certain honors classes.   Each of these schools has high college readiness scores (ACT and SAT) along with large numbers of their graduates going to some of the best colleges in the country. Cherry Creek not only has some of the ACT highest scores overall but very high scores for Black students.   Both schools have a wide array of excellent extra-curricular programs from ultimate, rugby, debate and Constitution Scholars which are some of the best in Colorado.  Important to note that student performance data for East's for low-income students matches that of the DPS district overall, so low-income students are not experiencing the same outcomes as those in the honors track.
GALS (Denver)-is Colorado's only girls-only public school.  This spring, the school will graduate its e first high school graduating class is this year.  The school is a small progressive school with a dual focus on wellness and strong academics.  GALS has a strong emphasis on movement that can be seen in academic classes as well as the non-academic activities focused on wellness.  The school has a diverse student population with 54% low-income and 66% students of color.
South High School (Denver)-is a school that recently has had a re-emergence as a quality choice because of the school's focus on supporting a highly diverse student population and having an array of good traditional course offerings.   The school's motto "where the world gathers to excel" is true in that it has one of the most diverse student populations in Colorado with large numbers of immigrant students from around the world.  South has also been successful in providing traditional course offerings to match to best that other good comprehensive high schools like Cherry Creek and East provide.
Skyline High School (St. Vrain)-has a STEM and a Visual Performance Arts Academy.  The school has a diverse student population with 45% qualifying for free or reduced price lunch. Skyline has a number of "career pathways" including pathways in programming, web design and database administration.  The school offers an early college program that allows students to obtain an Associate's degree in computer science and several partnerships with local businesses including one with IBM that has received accolades.
Thomas MacLaren High School (Colorado Springs)-is the only public "classical "high school in Colorado with strict attention to the Paideia education philosophy which comes from the Greeks and the University of Chicago. Not many public schools have a school motto "Know Truth, Create Beauty, Practice Goodness" and have a core curriculum that includes Marx, Dostoevsky, and Rousseau.  All students study primary documents, participate in Socratic seminars and learn music (most play an instrument).   The school recently moved locations in Colorado Springs to attract a more diverse student population.   Thomas MacLaren is small and provides personalized attention to every student with the expectation that all students will be prepared for college and leading in our democracy.   The school also has some of the highest ACT or SAT scores in Colorado.
Victory Prep (Commerce City)-has some of the highest overall SAT scores for any high school in Colorado and does very well by low-income and Latinx students with state and college readiness tests. The school is relatively small, which means that students are more likely to be known well by one or more adults. The instructional focus of the school is fairly traditional with a more rigid culture regarding student choices at school.
Before any family makes a school choice, it should visit the schools, check out the halls/bathrooms/classrooms, talk to other parents and students, and research how the school is doing on test scores (PSAT and SAT for high schools) and college matriculation rates. It is critical that when looking at test scores, compare how different groups of students (low income, race, special education, etc.) are doing. You can see the SAT results here.  We wish there were far better websites for easily comparing schools, but you can look to great schools for some basic data here.
I would love to hear from others about other schools that families should consider both inside and outside the Denver metro area. How would you answer the big question: Where would you send your child?